Product information

Librarians and archivists require specialised database software. The ResourceMD is a product ideally suited to a small to medium sized library or resource centres.

Read more . . .

Collection Auditing

Its true, after the effort of digitising the documentation and images there will always be regular audits required. Click here to read more about how to tackle an auditing project - there are a number of ways to achieve amazing results.

Documentation and Management

Computerisation has dramatically changed this and most collections are either computerised or in the process of becoming so. Click here to read more about how to go about this.

Collections

Some information about types of collections, computerising, documenting, accessing, and more . . . click here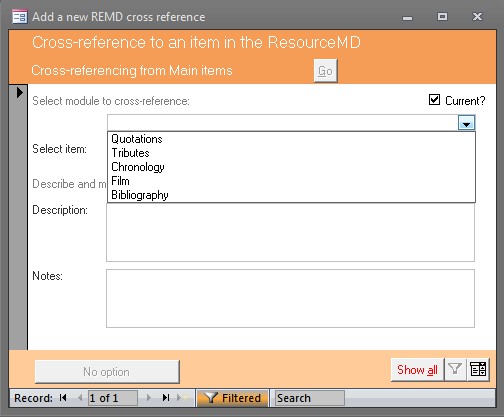 ResourceMD cross-referencing in v5.0 upgrade
A completely new feature is Cross-referencing which lets you cross-reference between modules with the ResourceMD and between other Logos Flow database products

Read more . . .